Membership Dues:
Annual/Semiannual and Monthly
Please contact Michelle Nelson, DTM, Treasurer, regarding semi-annual dues of $55.00 or $110.00 for an annual membership.
Coaching Sessions
It is important that members understand the value of presenting speeches, evaluation technique, and the evaluate to motivate process.
Coaching sessions are held on Mondays in room 3076 south from 12pm -1pm. To schedule a coaching session outside this time, please contact our VP of Education - Michelle Nelson, DTM at
Michelle.Nelson1@va.gov
or 212-686-7500 x7627

Club Members' Anniversaries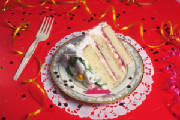 June 2018
Wanda Addison, ACS - 13 yrs.
Sharon Stukes, CC - 1 yr.
July 2018
Christopher Parkas, CC - 3 yrs.
Yelena Ruzin, ACS - 4 yrs.